Annie (アニー, Anī?) is a playable character from SaGa Frontier. She works at Roufas's Restaurant in Koorong and is an agent of Gradius. While the rest of the team has personal or more compelling reasons to undertake missions, Annie is in it for the money. Specifically, during Emelia's story, following the trio's escape from Despair, she tells her newfound friend that she needs quick money to send away. Annie has a little brother and sister who are both in foster homes and the money goes to them. This makes her the most pragmatic member of Gradius and someone Emelia can connect to easily. 
Profile
Appearance
Personality
Story
Emelia's Quest
Annie and Liza help Emelia escape from Despair and recruit her into Gradius. She assists Emelia on several missions.
Red's Quest
Annie has dinner with Red and accompanies him to Shuzer's Base in Koorong for the battle with Shuzer. If player wanted to collect the Freedom Rune Quest in Despair, they must speak to her before leaving the Sewer to Shuzer's base and finish the Quest first, Annie will stay in the party for the rest of that gameplay, Otherwise she will leave the party permanently and Despair will be locked off.
Riki's Quest
Riki can recruit Annie as a guide to Despair to recover the Hermit Ring.
Other Quests
Annie offers to guide the character to the Freedom Rune in Despair if they had started the Rune Quest and either are Blue or have already one rune.
Gameplay
Other appearances
Annie appeared as an obtainable character.
Annie appears as an obtainable character.
Please see the following for more information: Annie/Romancing SaGa Re;univerSe
Annie appears as an obtainable character. The regular version of Annie is obtainable as a gacha unit from the regular gacha pool. The SS-rank version of Leon was available at an increased rate during the Kzinssie Recruit event.
SaGa Compilation Trading Card Game
Annie appears as an obtainable card.
Gallery
Trivia
Annie can only get the gift for Rune Magic in Emelia's and Blue's quests.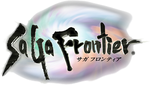 Gameplay

Mechanics

Lore

Other