Armed Merchant
Gender: Male
Race: Human
Privateers often end up being in the list of end game characters, mostly because they are incredibly fast (Their SPD stat is even higher than city thieves), and serve as decent axe users all the way through out.
As the Emperor the Privateer can also develop the rapid stream formations, a formation that can guarantee the player moves first every single turn. It is for this reason that many believe this formation to be one of the best in the entire game.
Named for explorers & other seamen.
| | | | | | | | | | | | | | | | | | | | | | |
| --- | --- | --- | --- | --- | --- | --- | --- | --- | --- | --- | --- | --- | --- | --- | --- | --- | --- | --- | --- | --- | --- |
| Japanese Name | Name | Tech Type | LP | STR | DEX | MAG | DARK | SPD | CON | SP | Slash | Pierce | Bludgeon | Arrow | Martial Arts | Fire | Water | Wind | Earth | Light | Dark |
| エンリケ | Enrique | TYPE06 | 13 | 17 | 16 | 12 | 13 | 21 | 15 | 12 | -7 | -7 | 2 | 2 | -7 | -7 | -4 | -7 | -7 | -7 | -7 |
| マゼラン | Magellan | TYPE09 | 12 | 18 | 14 | 13 | 16 | 20 | 17 | 13 | -7 | -7 | 3 | -7 | 3 | -7 | -7 | -7 | -7 | -7 | -7 |
| ガマ | Gama | TYPE02 | 14 | 17 | 15 | 12 | 15 | 22 | 15 | 12 | 2 | -7 | 2 | -7 | -7 | -7 | -7 | -7 | -7 | -7 | -7 |
| マハン | Mahan | TYPE09 | 11 | 17 | 17 | 11 | 16 | 20 | 16 | 11 | -7 | -7 | 2 | 2 | -7 | -7 | -3 | -7 | -7 | -7 | -7 |
| フィッシャー | Fisher * | TYPE06 | 13 | 18 | 14 | 12 | 20 | 20 | 17 | 12 | -7 | -7 | 2 | -7 | 2 | -7 | -7 | -7 | -7 | -7 | -7 |
| ティルピッツ | Tirpitz | TYPE09 | 9 | 19 | 15 | 11 | 14 | 21 | 16 | 11 | -7 | 2 | 2 | -7 | -7 | -7 | -7 | -7 | -7 | -7 | -7 |
| テイワ | Teiwa | TYPE06 | 12 | 16 | 18 | 11 | 15 | 20 | 16 | 11 | -7 | -7 | 1 | 1 | -7 | -7 | -3 | -7 | -7 | -7 | -7 |
| ドレイク | Drake | TYPE10 | 15 | 18 | 16 | 10 | 21 | 22 | 15 | 10 | 1 | -7 | 1 | 1 | -7 | -7 | -7 | -2 | -7 | -7 | -7 |
Gallery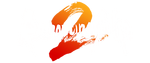 Locations
North Varennes

Avalon

-

Somon

-

Sealed Cave

-

Watchman Nest

-

Goblin Hideaway

-

Ice Field

South Varennes

Nibel

-

Dragon Lair

-

Fiends' Cloister

-

Canal Fortress

-

Miramar

Ludon

Tefal

-

Gemstone Mine

-

Ludon Highlands

-

Aqua Lake

-

Cape Chalier

North Nazelle

Saigo Village

-

Mu Tundra

-

East Oubliette

-

South Oubliette

-

Nazelle Strait

-

Child & Mu Calf

-

Bardic Grotto

-

Ludon Highlands

South Nazelle

Nazelle Strait

-

Mu Habitat

-

Gelid Ruins

-

Snowdrifts

-

Den of Umbrage

Cumberland

Douglass

-

Castle Nerak

-

Hofah

-

Great Wall

-

Fort Cyfreet

North Longit

Miramar

-

Mobelm

-

Nuono

-

Messina Mines

-

Waterway Maze

South Longit

Toba

-

Atlanticus

-

Witch's Sanctum

-

Mermaid Sea

-

Sunken Ship

-

Maze of Memory

Steppe

Miles

-

Nomad Village

-

Landship

-

Lake Wyringa

Melu Desert

Bihara

-

Teretuva

-

Wandering Lake

Savannah

Ostro

-

Ponente

-

Gregale

-

Termites Den

-

Mole Village

Comroon Island

Tsukijima

-

Zemio

-

Mount Comroon

-

Seer's Citadel

-

Emerged Island

Salamat

Moulie

-

Amazon Village

-

Eirunep

-

Sunken Tower

Jauda

Yuyan

-

Liangshan

-

Chonto Castle

-

Mount Chikapa

-

Haruko Castle

-

Iris Village

Torrence

Mount Chikapa

-

Forgotten Town

Austeros

Loess Ruins

-

Firn Ruins