Bokhohn (ボクオーン, Bokuōn?) is a character from Romancing SaGa 2. He is one of The Seven Heroes and has the largest following out of the heroes of both human and monsters. He commands a land ship in the steppe and has trapped the Nomads in the nearby village. Bokhohn continuously attacks human settlements in order to get slaves for his ship. His signature move, Marionette, grants him control over all party members who have not yet acted.
Profile
Appearance
Personality
Story
Prior to the events of the game, Bokhohn along with the other Seven Heroes were once human and had lived in the Forgotten Village. He was chosen for his cunning back when he was human. After his transformation into what he has become, his motive is to make money using slaves and the herbs the nomads of the Steppe use for medicine to produce narcotics.
Gameplay
Strategy
Bokhohn is not very strong and is in fact one of the weakest heroes. In his first form he uses many mace techs like Bone crush and Crown Split his most deadly attacks are his Marionette and Fall Flat which has the chance to instantly down a party member use of Air Screen or Water Dance to lower his attacks to 0. In his second form he is much more of a threat especially if you took the slaver route to fight him he uses many big sword techs like Water Bird Cut and more he also uses Trample which can do crippling damage to a single target when his HP is at half or below he will begin to use Marionette more making him even more deadly as if one of your party members has magic like Galaxy and they get caught count it as over. Reviver,Sword Barrier,Vajra Shield work great for this fight. Bokhohn is a plant type monster in both forms, so the sword that is acquired aboard the ship that teaches the Prominence Sword skill is effective.
Other appearances
SaGa Compilation Trading Card Game
Bokhohn appears as an obtainable card.
Gallery
Videos
Trivia
Bokhohn's name was inspired by taking Shin-Ōkubo, the name of one of the seven major train stations on the Tokyo Yamanote Line, and writing it backwards in katakana with the following modifications:

新大久保 > シンオオクボ > ボクオオンシ > ボクオオ(-)ンシ > ボクオーン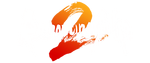 Locations
North Varennes

Avalon

-

Somon

-

Sealed Cave

-

Watchman Nest

-

Goblin Hideaway

-

Ice Field

South Varennes

Nibel

-

Dragon Lair

-

Fiends' Cloister

-

Canal Fortress

-

Miramar

Ludon

Tefal

-

Gemstone Mine

-

Ludon Highlands

-

Aqua Lake

-

Cape Chalier

North Nazelle

Saigo Village

-

Mu Tundra

-

East Oubliette

-

South Oubliette

-

Nazelle Strait

-

Child & Mu Calf

-

Bardic Grotto

-

Ludon Highlands

South Nazelle

Nazelle Strait

-

Mu Habitat

-

Gelid Ruins

-

Snowdrifts

-

Den of Umbrage

Cumberland

Douglass

-

Castle Nerak

-

Hofah

-

Great Wall

-

Fort Cyfreet

North Longit

Miramar

-

Mobelm

-

Nuono

-

Messina Mines

-

Waterway Maze

South Longit

Toba

-

Atlanticus

-

Witch's Sanctum

-

Mermaid Sea

-

Sunken Ship

-

Maze of Memory

Steppe

Miles

-

Nomad Village

-

Landship

-

Lake Wyringa

Melu Desert

Bihara

-

Teretuva

-

Wandering Lake

Savannah

Ostro

-

Ponente

-

Gregale

-

Termites Den

-

Mole Village

Comroon Island

Tsukijima

-

Zemio

-

Mount Comroon

-

Seer's Citadel

-

Emerged Island

Salamat

Moulie

-

Amazon Village

-

Eirunep

-

Sunken Tower

Jauda

Yuyan

-

Liangshan

-

Chonto Castle

-

Mount Chikapa

-

Haruko Castle

-

Iris Village

Torrence

Mount Chikapa

-

Forgotten Town

Austeros

Loess Ruins

-

Firn Ruins