Cotton is a monster in SaGa Frontier who is an agent of IRPO.
Profile
Appearance
Cotton is a Tidi-type monster, a furry monster type with a long tail.
Personality
Cotton's speech is incomprehensible to most humans, but his colleagues Fuse and Doll appear to understand him.
Story
Cotton is the only monster who is a member of IRPO's Region Patrol.
While Cotton was on an assignment looking into the activities of a gang of thieves, scientists in Shrike kidnapped him and imprisoned him in the Bio Research Lab. Fuse witnessed the kidnapping, but he didn't intervene because he didn't recognize the monster as Cotton.
The player can rescue Cotton from the lab. He then joins as a permanent party member.
Gameplay
Gallery
Trivia
If Fuse or Doll are in the party when Cotton is rescued, they have some dialogue.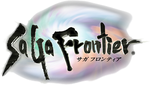 Gameplay

Mechanics

Lore

Other