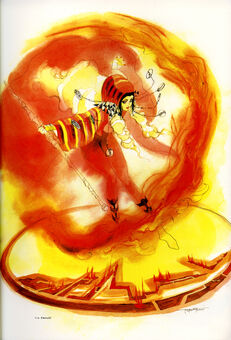 The Court Mage (宮廷魔術士, Kyūtei Majutsushi?) is an obtainable unit in Romancing SaGa 2. The Court Mages are composed of men and women. The main representative of the class is Emerald.
Court Mages are one of the first obtainable units in the game. If not already in the party, Court Mages may be recruited inside Avalon Castle.
Profile
Court Mages form the primary backbone of your wind casting class in the early parts of the game. What actually determines the casting efficacy, by the way, is not just their magic score, but their magic score AND their darkness score. The most effective non-dark magic caster would have a really high MAG score and a really low Dark score. Unfortunately, the Dark score is a hidden score. Recruitable from start.
Court Mage (M)
Gender: Male
Race: Human
The male Court Mages are generally good at water magic. Their spark type makes them poor sparkers for all tech except maybe clubs (Aries & Capricorn) or bows (Sagittarius). But even then, they are at best a substitute. One thing of note is that they are usually your fastest mages. Libra is the best & fastest mook.

Named after the zodiac constellations (with exception to Sygnus & Crux, who are the Northern & Southern Crosses).
Court Mage (F)
Gender: Female
Race: Human
Female Court mages are universally specialized in fire magic. Their raw spell power is lower than the court mage on average, but they also tend to have more consistent numbers. Sapphire is the only oddball with rapiers.

Named after gemstones.
Stats
Male
Female

Gallery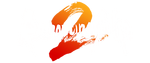 Locations
North Varennes

Avalon

-

Somon

-

Sealed Cave

-

Watchman Nest

-

Goblin Hideaway

-

Ice Field

South Varennes

Nibel

-

Dragon Lair

-

Fiends' Cloister

-

Canal Fortress

-

Miramar

Ludon

Tefal

-

Gemstone Mine

-

Ludon Highlands

-

Aqua Lake

-

Cape Chalier

North Nazelle

Saigo Village

-

Mu Tundra

-

East Oubliette

-

South Oubliette

-

Nazelle Strait

-

Child & Mu Calf

-

Bardic Grotto

-

Ludon Highlands

South Nazelle

Nazelle Strait

-

Mu Habitat

-

Gelid Ruins

-

Snowdrifts

-

Den of Umbrage

Cumberland

Douglass

-

Castle Nerak

-

Hofah

-

Great Wall

-

Fort Cyfreet

North Longit

Miramar

-

Mobelm

-

Nuono

-

Messina Mines

-

Waterway Maze

South Longit

Toba

-

Atlanticus

-

Witch's Sanctum

-

Mermaid Sea

-

Sunken Ship

-

Maze of Memory

Steppe

Miles

-

Nomad Village

-

Landship

-

Lake Wyringa

Melu Desert

Bihara

-

Teretuva

-

Wandering Lake

Savannah

Ostro

-

Ponente

-

Gregale

-

Termites Den

-

Mole Village

Comroon Island

Tsukijima

-

Zemio

-

Mount Comroon

-

Seer's Citadel

-

Emerged Island

Salamat

Moulie

-

Amazon Village

-

Eirunep

-

Sunken Tower

Jauda

Yuyan

-

Liangshan

-

Chonto Castle

-

Mount Chikapa

-

Haruko Castle

-

Iris Village

Torrence

Mount Chikapa

-

Forgotten Town

Austeros

Loess Ruins

-

Firn Ruins