Despair is a prison that contains a wing for female prisoners. The Freedom Rune is inside the prison, and a prisoner serving a million year sentence has the Hermit Ring.
Emelia's Quest
It starts here. Emelia, Annie, and Liza defeat Nidheg and reach the Freedom Rune.
Riki's Quest
Riki comes here to meet the prisoner serving the million year sentence. He learns it is the warden, who gives him the Hermit Ring.
Other Quests
Annie guides the character to the Freedom Rune. They must defeat Nidheg along the way.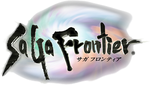 Gameplay

Mechanics

Lore

Other