Gender: female
race: human
despite what it may look like, the Ocean woman is not the best of casters. she starts with 2 magic types, but her casting power is slightly low to take advantage of pure magic combat. But she comes with good spear proficiancy
Divers joins the party with a trident as her starting weapon. this is only weapon in Romancing Saga 2 that can sparks the Poseidon Shot skill and carried over to the Ranseur and the Poseidon's Spear. Since Nixie (the only monster that drops Trident) is rarely encountered in the game, Recruiting the divers is the most guaranteed way to learn this skill.
They are named after well known singers.
| | | | | | | | | | | | | | | | | | | | | | |
| --- | --- | --- | --- | --- | --- | --- | --- | --- | --- | --- | --- | --- | --- | --- | --- | --- | --- | --- | --- | --- | --- |
| Japanese Name | Name | Tech Type | LP | STR | DEX | MAG | DARK | SPD | CON | SP | Slash | Pierce | Bludgeon | Arrow | Martial Arts | Fire | Water | Wind | Earth | Light | Dark |
| ナタリー | Natalie | TYPE15 | 8 | 15 | 16 | 18 | 13 | 19 | 17 | 28 | -7 | -3 | -7 | -7 | -7 | -7 | -7 | 2 | -7 | 2 | -7 |
| マライア | Mariah | TYPE15 | 6 | 16 | 14 | 19 | 14 | 18 | 19 | 29 | -7 | -3 | -7 | -7 | -7 | -7 | -7 | 2 | -7 | 2 | -7 |
| ジャニス | Janice | TYPE15 | 7 | 14 | 15 | 18 | 11 | 19 | 16 | 32 | -7 | -4 | -7 | -7 | -7 | -7 | -7 | 4 | -7 | 4 | -7 |
| オリヴィア | Olivia | TYPE05 | 6 | 15 | 16 | 16 | 12 | 18 | 18 | 24 | -7 | -3 | -7 | -7 | -7 | -7 | -7 | 1 | -7 | 1 | -7 |
| ケイト | Kate | TYPE15 | 9 | 14 | 17 | 18 | 12 | 20 | 17 | 30 | -7 | -3 | -7 | -7 | -7 | -7 | -7 | 2 | -7 | 2 | -7 |
| サラ | Sarah | TYPE15 | 8 | 16 | 14 | 18 | 13 | 17 | 18 | 28 | -7 | -3 | -7 | -7 | -7 | -7 | -7 | 1 | -7 | 1 | -7 |
| デビー | Debbie | TYPE15 | 11 | 17 | 15 | 17 | 12 | 19 | 19 | 27 | -7 | -3 | -7 | -7 | -7 | -7 | -7 | 2 | -7 | 2 | -7 |
| リンダ | Linda | TYPE15 | 8 | 14 | 17 | 18 | 22 | 18 | 17 | 18 | -7 | -4 | -7 | -7 | -7 | -7 | -7 | 2 | -7 | 2 | -7 |
Gallery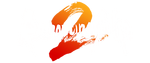 Locations
North Varennes

Avalon

-

Somon

-

Sealed Cave

-

Watchman Nest

-

Goblin Hideaway

-

Ice Field

South Varennes

Nibel

-

Dragon Lair

-

Fiends' Cloister

-

Canal Fortress

-

Miramar

Ludon

Tefal

-

Gemstone Mine

-

Ludon Highlands

-

Aqua Lake

-

Cape Chalier

North Nazelle

Saigo Village

-

Mu Tundra

-

East Oubliette

-

South Oubliette

-

Nazelle Strait

-

Child & Mu Calf

-

Bardic Grotto

-

Ludon Highlands

South Nazelle

Nazelle Strait

-

Mu Habitat

-

Gelid Ruins

-

Snowdrifts

-

Den of Umbrage

Cumberland

Douglass

-

Castle Nerak

-

Hofah

-

Great Wall

-

Fort Cyfreet

North Longit

Miramar

-

Mobelm

-

Nuono

-

Messina Mines

-

Waterway Maze

South Longit

Toba

-

Atlanticus

-

Witch's Sanctum

-

Mermaid Sea

-

Sunken Ship

-

Maze of Memory

Steppe

Miles

-

Nomad Village

-

Landship

-

Lake Wyringa

Melu Desert

Bihara

-

Teretuva

-

Wandering Lake

Savannah

Ostro

-

Ponente

-

Gregale

-

Termites Den

-

Mole Village

Comroon Island

Tsukijima

-

Zemio

-

Mount Comroon

-

Seer's Citadel

-

Emerged Island

Salamat

Moulie

-

Amazon Village

-

Eirunep

-

Sunken Tower

Jauda

Yuyan

-

Liangshan

-

Chonto Castle

-

Mount Chikapa

-

Haruko Castle

-

Iris Village

Torrence

Mount Chikapa

-

Forgotten Town

Austeros

Loess Ruins

-

Firn Ruins