"You're...the Emperor!? Thank you very much, Your Majesty. I am Seimei. I came to take down the demon that was terrorizing the town, but I was possessed by it instead... But for you to defeat that Lust Liquor. You must possess a power that transcends humankind."
—Seimei
Diviner is an class exclusive to the mobile version of Romancing SaGa 2. In order to recruit the class, you must progress through the black/purple gem maze in the Maze of Memories (Approximately 7-8 floors), fight a battle against an ogre, and choose to spare it after you win the battle.
Gender: Male
Diviners are somewhat slower copies from the Tacticians with some even lower status, well except for magic.The good side of them is their Dexterity, you'll get some idea with what you will use for them, Bows and Fleurets. If you are going with an party of mages, pick an Female Holy Order, a Diviner, an Tactician, an Court and a Free Mage, why not? Diviner is only class has access to Dark magic.
| | | | | | | | | | | | | | | | | | | | | | |
| --- | --- | --- | --- | --- | --- | --- | --- | --- | --- | --- | --- | --- | --- | --- | --- | --- | --- | --- | --- | --- | --- |
| Japanese Name | Name | Tech Type | LP | STR | DEX | MAG | DARK | SPD | CON | SP | Slash | Pierce | Bludgeon | Arrow | Martial Arts | Fire | Water | Wind | Earth | Light | Dark |
| セイメイ | Seimei | TYPE?? | 9 | 13 | 20 | 23 | 23 | 20 | 13 | ?? | ?? | ?? | ?? | ?? | ?? | ?? | ?? | ?? | ?? | ?? | ?? |
| マキビ | Makibi | TYPE?? | 11 | 12 | 15 | 19 | 22 | 15 | 12 | ?? | ?? | ?? | ?? | ?? | ?? | ?? | ?? | ?? | ?? | ?? | ?? |
| タダユキ | Tadayuki | TYPE?? | 10 | 10 | 19 | 18 | 18 | 20 | 10 | ?? | ?? | ?? | ?? | ?? | ?? | ?? | ?? | ?? | ?? | ?? | ?? |
| ヤスチカ | Yasuchika | TYPE?? | 12 | 13 | 15 | 21 | 19 | 16 | 10 | ?? | ?? | ?? | ?? | ?? | ?? | ?? | ?? | ?? | ?? | ?? | ?? |
| ヨシヒラ | Yoshihira | TYPE?? | 10 | 11 | 18 | 20 | 19 | 18 | 10 | ?? | ?? | ?? | ?? | ?? | ?? | ?? | ?? | ?? | ?? | ?? | ?? |
| カワヒト | Kawahito | TYPE?? | 9 | 10 | 16 | 22 | 20 | 17 | 11 | ?? | ?? | ?? | ?? | ?? | ?? | ?? | ?? | ?? | ?? | ?? | ?? |
| ドウマン | Doman | TYPE?? | 6 | 10 | 10 | 25 | 25 | 22 | 10 | ?? | ?? | ?? | ?? | ?? | ?? | ?? | ?? | ?? | ?? | ?? | ?? |
| ナカマロ | Nakamaro | TYPE?? | 9 | 10 | 16 | 20 | 20 | 17 | 11 | ?? | ?? | ?? | ?? | ?? | ?? | ?? | ?? | ?? | ?? | ?? | ?? |
Gallery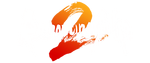 Locations
North Varennes

Avalon

-

Somon

-

Sealed Cave

-

Watchman Nest

-

Goblin Hideaway

-

Ice Field

South Varennes

Nibel

-

Dragon Lair

-

Fiends' Cloister

-

Canal Fortress

-

Miramar

Ludon

Tefal

-

Gemstone Mine

-

Ludon Highlands

-

Aqua Lake

-

Cape Chalier

North Nazelle

Saigo Village

-

Mu Tundra

-

East Oubliette

-

South Oubliette

-

Nazelle Strait

-

Child & Mu Calf

-

Bardic Grotto

-

Ludon Highlands

South Nazelle

Nazelle Strait

-

Mu Habitat

-

Gelid Ruins

-

Snowdrifts

-

Den of Umbrage

Cumberland

Douglass

-

Castle Nerak

-

Hofah

-

Great Wall

-

Fort Cyfreet

North Longit

Miramar

-

Mobelm

-

Nuono

-

Messina Mines

-

Waterway Maze

South Longit

Toba

-

Atlanticus

-

Witch's Sanctum

-

Mermaid Sea

-

Sunken Ship

-

Maze of Memory

Steppe

Miles

-

Nomad Village

-

Landship

-

Lake Wyringa

Melu Desert

Bihara

-

Teretuva

-

Wandering Lake

Savannah

Ostro

-

Ponente

-

Gregale

-

Termites Den

-

Mole Village

Comroon Island

Tsukijima

-

Zemio

-

Mount Comroon

-

Seer's Citadel

-

Emerged Island

Salamat

Moulie

-

Amazon Village

-

Eirunep

-

Sunken Tower

Jauda

Yuyan

-

Liangshan

-

Chonto Castle

-

Mount Chikapa

-

Haruko Castle

-

Iris Village

Torrence

Mount Chikapa

-

Forgotten Town

Austeros

Loess Ruins

-

Firn Ruins