The Final Emperor (黄金の帝王, Ōgon no Teiō?) is a character from Romancing SaGa 2. His female counterpart is the Final Empress. His name and gender is picked at the start of the game. He is a descendant of Leon, Gerard and Victor. He has high magical levels in Light and 2 other types. The Emperor possesses more physical power and is equipped with the Day Blade (Sunray/Holy Light).
Profile
Appearance
Personality
Story
Gameplay
Stats
Final Emperor
STR
DEX
MAG
DARK
SPD
CON
25
23
23
15
24
21
Spell
Slash
Pierce
Bludgeon
Arrow
Martial Arts
39
10
5
5
5
5
Gender
Race
Fire
Water
Wind
Earth
Light
Dark
Male
Human (T14)
0
0
0
0
10
0
Spark Type
LP
WP
JP
Short Sword
19
50
35
Strategy
Other appearances
The Final Emperor appears as an obtainable character.
The Final Emperor appears as an obtainable character. The regular version of The Final Emperor are obtainable as a gacha unit from the regular gacha pool. The White Day-themed version of The Final Emperor was only available as an exclusive gacha unit during the first White Day event.
Gallery
Trivia
The Emperor/Empress will be in the bar at the very start of the game
Noel uses Moonshade in his 2nd form (Sword drawn)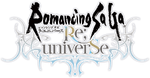 Community content is available under
CC-BY-SA
unless otherwise noted.