Hector (ヘクター, Hekutā?) is a character from Romancing SaGa 2. He is a Free Fighter unit who can be recruited inside Avalon Castle. He can be recruited after recruiting and subsequently eliminating Hercules from the party.
Hector starts off as one of the party's first playable units. Upon his death, he can be replaced with Orion.
Profile
Appearance
Personality
Story
At the start of the story, Hector has been employed by Avalon castle for some notable amount of time. He is noted to be extremely loyal to Leon. After Gerard is suddenly crowned Emperor, Hector expresses doubt at the young Emperor's capabilities. He refuses to work for such an inexperienced leader and cannot be a party member during Gerard's first mission. After Gerard proves himself a competent leader and capable of wielding Leon's abilities through the inheritance magic, Hector relents and accepts Gerard as Emperor. This unlocks the Free Fighter/Mercenary class for recruitment.
Gameplay
Stats
Strategy
Other appearances
Hector appeared as an obtainable character.
Hector appears as an obtainable character.
See also: Hector/Romancing SaGa Re;univerSe
Hector appears as an obtainable character. The regular version of Hector is obtainable as a gacha unit from the regular gacha pool and as a reward for completing the initial tutorial. The New Years-themed version of Hector was only available as an exclusive gacha unit during the first New Years event.
Hector appears as an obtainable card.
Hector appears as a character. His likeness is portrayed by Kō Kanegae.
Gallery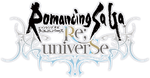 Community content is available under
CC-BY-SA
unless otherwise noted.