Kylin (麒麟, Kirin?) is a monster who has the gift for Space Magic. He inhabits a realm called Kyrin Paradise. As the mistranslated name somewhat implies, he is a qilin, a creature from Chinese mythology that is said to have fearsome powers, which varies depending on the tale.
The player must complete the Space Quest to get Space Magic. Blue fights Kylin to obtain the gift, while Kylin offers to join or sell Space Magic to the other characters.
Trivia
Kylin is the only monster with spells. Other monsters can only cast PhantasmShot if they have the Purple Eye accessory.
Kylin is automatically recruited in a scripted sequence in Fuse's Twin Magician quest in the remaster.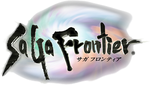 Gameplay

Mechanics

Lore

Other