Lute (リュート, Ryuuto?) is one of the main protagonists of SaGa Frontier. His home region is Yorkland.
Profile
Appearance
Personality
Story
A simple country boy,Master of music Lute leads a gentle and worry-free life with his NPC buddy Tashiro(Ex-Soilder). Giving up work for the love of his music, Lute seeks a new life and leaves his birthplace, instrument in hand, for the promise of song and adventure.
Lute's Quest
Lute leaves his home for the port in Yorkland. Two crewmen keep him off the ship, but Mondo intervenes and offers passage. Lute arrives in Manhattan, where he meets Fuse and learns that Mondo can not be trusted. Traveling to Owmi, he meets Capt Hamilton in the restaurant, where she offers to talk to him on board her ship the Victoria. On the Victoria, Hamilton tells Lute that Mondo and Lute's father used to be part of an anti-Trinity movement, and Monod betrayed and killed Lute's father. They soon confront Mondo and chase him to his base. Lute and Hamilton defeat Mondo and his Spriggan mecha.
In the end, Lute is a secret agent for Trinity.
Other Quests
Lute automatically joins Riki and T260G's quests when they confront Mr. Caballero at his factory in Scrap.
In the other quests, Lute offers to join when your character speaks to him at the pub in Scrap.
Other appearances
Lute appears as an obtainable character.
SaGa Compilation Trading Card Game
Lute appears as an obtainable card.
Gallery
Trivia
Lute is one of the few characters available in all quests.

Lute is the only character that can always be recruited regardless of other protagonists personal opinions.

Lute's quest is the only quest where TimeLord, T260, and EngineerCar can be in the same party.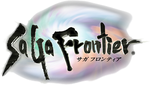 Gameplay

Mechanics

Lore

Other