Gender: Male
Race: Earth elemental
Like the salamander, the mole's primary feature is being an earth elemental, which means healing during earth magic environments (this does not make them good mages, though), and comes with the Iron Will helmet, which gives you a +30 status defense, and mental condition immunity. (so, if need someone to go and take on Rocbouquet, he can tag along) Another great feature is that they are all natural epee users (no variations whatsoever outside of minor stats). So, load them up with your best epee, and off you go! Cheruno wins highest LP, Lato has best mage material (unless you're dark, in which you'll want to speak with Bertie). They are named after different types of soil. Siero might also be a reference to a type of iron meteorite.
Moles can be unlocked by defeating the Hive Queen under the Savannah (Doing so with also unlock the Hunter class).
Outside of all non-human playable classes, Moles are the only class that are all males.


| | | | | | | | | | | | | | | | | | | | | | |
| --- | --- | --- | --- | --- | --- | --- | --- | --- | --- | --- | --- | --- | --- | --- | --- | --- | --- | --- | --- | --- | --- |
| Japanese Name | Name | Tech Type | LP | STR | DEX | MAG | DARK | SPD | CON | SP | Slash | Pierce | Bludgeon | Arrow | Martial Arts | Fire | Water | Wind | Earth | Light | Dark |
| シエロ | Siero | TYPE03 | 12 | 10 | 21 | 18 | 14 | 11 | 22 | 26 | -7 | 3 | -7 | -7 | -7 | -7 | -7 | -7 | 4 | -7 | -7 |
| レゴ | Lego | TYPE03 | 13 | 12 | 22 | 19 | 15 | 10 | 20 | 27 | -7 | 1 | -7 | -7 | 1 | -7 | -7 | -7 | 3 | -7 | -7 |
| チェルノ | Cherno | TYPE03 | 15 | 11 | 21 | 18 | 13 | 12 | 21 | 28 | -7 | 1 | 1 | -7 | -7 | -7 | -7 | -7 | 2 | -7 | -7 |
| ポド | Podo | TYPE03 | 12 | 10 | 22 | 17 | 12 | 11 | 21 | 27 | -7 | 0 | -7 | -7 | -7 | -7 | -7 | -7 | 5 | -7 | -7 |
| ラト | Lato | TYPE03 | 14 | 11 | 20 | 20 | 11 | 11 | 22 | 38 | -7 | 2 | -7 | -7 | 2 | -7 | -7 | -7 | 3 | -7 | -7 |
| グライ | Gurai | TYPE03 | 11 | 12 | 22 | 17 | 12 | 12 | 20 | 27 | -7 | 1 | -7 | -7 | -7 | -7 | -7 | -7 | 4 | -7 | -7 |
| バーティ | Vertisol | TYPE03 | 13 | 10 | 21 | 16 | 19 | 11 | 23 | 16 | -7 | 1 | -7 | -7 | 1 | -7 | -7 | -7 | 5 | -7 | -7 |
| ブルニ | Bruni | TYPE03 | 12 | 11 | 23 | 18 | 14 | 12 | 21 | 26 | -7 | 2 | -7 | -7 | 2 | -7 | -7 | -7 | 3 | -7 | -7 |
Gallery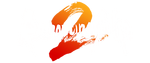 Locations
North Varennes

Avalon

-

Somon

-

Sealed Cave

-

Watchman Nest

-

Goblin Hideaway

-

Ice Field

South Varennes

Nibel

-

Dragon Lair

-

Fiends' Cloister

-

Canal Fortress

-

Miramar

Ludon

Tefal

-

Gemstone Mine

-

Ludon Highlands

-

Aqua Lake

-

Cape Chalier

North Nazelle

Saigo Village

-

Mu Tundra

-

East Oubliette

-

South Oubliette

-

Nazelle Strait

-

Child & Mu Calf

-

Bardic Grotto

-

Ludon Highlands

South Nazelle

Nazelle Strait

-

Mu Habitat

-

Gelid Ruins

-

Snowdrifts

-

Den of Umbrage

Cumberland

Douglass

-

Castle Nerak

-

Hofah

-

Great Wall

-

Fort Cyfreet

North Longit

Miramar

-

Mobelm

-

Nuono

-

Messina Mines

-

Waterway Maze

South Longit

Toba

-

Atlanticus

-

Witch's Sanctum

-

Mermaid Sea

-

Sunken Ship

-

Maze of Memory

Steppe

Miles

-

Nomad Village

-

Landship

-

Lake Wyringa

Melu Desert

Bihara

-

Teretuva

-

Wandering Lake

Savannah

Ostro

-

Ponente

-

Gregale

-

Termites Den

-

Mole Village

Comroon Island

Tsukijima

-

Zemio

-

Mount Comroon

-

Seer's Citadel

-

Emerged Island

Salamat

Moulie

-

Amazon Village

-

Eirunep

-

Sunken Tower

Jauda

Yuyan

-

Liangshan

-

Chonto Castle

-

Mount Chikapa

-

Haruko Castle

-

Iris Village

Torrence

Mount Chikapa

-

Forgotten Town

Austeros

Loess Ruins

-

Firn Ruins