Myriam (ミリアム, Miriamu?) is a playable character from Romancing SaGa and its remake, Romancing SaGa: Minstrel Song. Her birthplace is Estamir.
She is voiced in Japanese by Yuko Goto in the remake.
Profile
Appearance
Myriam is a young blonde woman, sporting a red ribbon around her hair and a long red dress.
In Minstrel Song, she is siginificantly more detailed. She sports a large black hat with a red ribbon that can only be described as "pirate", long brown boots with a red ribbon design, and a dress with a red/black combo, also shared with her sleeves.
Personality
Myriam is a skilled magician who is shown to be rather carefree. She is shown to be kind of a manipulator, as she herself describes that if she needs company she can just "lift her skirt up" to grab someone's attention, before leaving Gray's party.
Story
Myriam is a Fire Mage from Estamir and acquaintance of Gray, and starts in his party if he is the main character. She is sort of laid-back and wishes to show people her skill and power as a mage.
Gameplay
Appearances
Gray's Scenario: Starting character
Other scenario: Recruitable from North Estamir
Initial Attributes
| HP | 75 | LP | 13 |
| --- | --- | --- | --- |
| STR | 7 | VIT | 6 |
| DEX | 9 | AGI | 7 |
| INT | 10 | WIL | 6 |
| COM | 7 | CHA | 9 |
Default Equipment
| Weapon | Novice's Staff | Shield | -- |
| --- | --- | --- | --- |
| Head | -- | Chest | Mage's Robe |
| Hands | -- | Feet | Socks |
| Neck | -- | Ring | -- |
Battle
Being a mage-type, Myriam's strongest statistic is her Intelligence. Her HP growth is somewhat higher compared to the other playable mages at the cost of slower Intelligence growth. Her decent HP complements her rather exceptional Dexterity, meaning that Myriam can also take the role of a bow or foil user quite well.
Following the standard mage archetype, her Agility and Endurance grow slowly and as such, make her quite frail. She also has rather low Willpower, which makes her quite vulnerable to enemy magic.
She begins with the Pyrology spell "Hellfire" learned.
Other appearances
Myriam appears as an obtainable character.
Myriam appears as an obtainable character. The regular versions of Myriam are obtainable as gacha units from the regular gacha pool. The Halloween-themed version of Myriam was was only available as an exclusive gacha unit during the Halloween event.
Gallery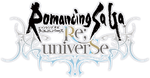 Gameplay

Mechanics

Lore

Other