"Aren't you the Emperor!? I'm surprised your Majesty has an interest in these ruins. What terrible luck! I hope you didn't think you could anything from here. The one to get their hands on the treasure here is... M-O-I! See ya later!"
—Azami
Ninjas are one of the two classes exclusive to the Mobile version of Romancing SaGa 2. In order for the class to become recruitable, the player must visit the Maze of Memories and enter the red gem area, and continue onwards in the dungeon (Approximately 7-8 floors) until an event occurs where you save the ninja from a monster.
Gender: Female
The Ninjas, judging for their stats makes them incredible, they have high strength , speed and dexterity.
These gals can the the female side of Eastern Guard, judging for their oriental origins and their Big Sword and Martial specialization, they are horrible in magic and they are very fragile. Nazuna gets the best Ninja title for her amazing speed and strength combination without having only one LP, even that it's not higher than Souji, besides having an so-so magic power.
Gallery
In Imperial SaGa
Just like male Free Fighters, Ninjas boast gigantic attack and bottom of the well defense. But, a new feature is their astounding Speed. All of them use only Martial Arts.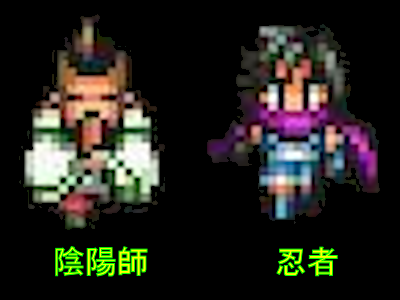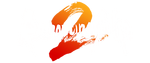 Locations
North Varennes

Avalon

-

Somon

-

Sealed Cave

-

Watchman Nest

-

Goblin Hideaway

-

Ice Field

South Varennes

Nibel

-

Dragon Lair

-

Fiends' Cloister

-

Canal Fortress

-

Miramar

Ludon

Tefal

-

Gemstone Mine

-

Ludon Highlands

-

Aqua Lake

-

Cape Chalier

North Nazelle

Saigo Village

-

Mu Tundra

-

East Oubliette

-

South Oubliette

-

Nazelle Strait

-

Child & Mu Calf

-

Bardic Grotto

-

Ludon Highlands

South Nazelle

Nazelle Strait

-

Mu Habitat

-

Gelid Ruins

-

Snowdrifts

-

Den of Umbrage

Cumberland

Douglass

-

Castle Nerak

-

Hofah

-

Great Wall

-

Fort Cyfreet

North Longit

Miramar

-

Mobelm

-

Nuono

-

Messina Mines

-

Waterway Maze

South Longit

Toba

-

Atlanticus

-

Witch's Sanctum

-

Mermaid Sea

-

Sunken Ship

-

Maze of Memory

Steppe

Miles

-

Nomad Village

-

Landship

-

Lake Wyringa

Melu Desert

Bihara

-

Teretuva

-

Wandering Lake

Savannah

Ostro

-

Ponente

-

Gregale

-

Termites Den

-

Mole Village

Comroon Island

Tsukijima

-

Zemio

-

Mount Comroon

-

Seer's Citadel

-

Emerged Island

Salamat

Moulie

-

Amazon Village

-

Eirunep

-

Sunken Tower

Jauda

Yuyan

-

Liangshan

-

Chonto Castle

-

Mount Chikapa

-

Haruko Castle

-

Iris Village

Torrence

Mount Chikapa

-

Forgotten Town

Austeros

Loess Ruins

-

Firn Ruins