Orieve (オアイーブ, Oaību?), also known as Oaive in the Japanese release, is a minor character from Romancing SaGa 2. She is first seen in Leon`s scenario warning him of the rise of The Seven Heroes and of Kzinssie later after Victor's death she is seen again speaking with Leon and granting inheritance magic into the empire so each heir can receive the previous ones abilities she is from the Forgotten Village where the Seven Heroes once came from when they were human.
Oaive is one of the few members of the Ancients who did not emigrate from Avalon. As one of the Ancients, much like the rest of them, she has a much longer lifespan than modern humans.
Profile
Appearance
Orieve is a woman clad in strange yellow raiments mirroring a bygone time bearing ornate jewelry along with a large red cloth that covers her entire back down to her feet starting from her head.
Personality
Story
Prior to the events of the game, Orieve lived in the Forgotten Village alongside the Seven Heroes. Her people had decided to banish the heroes upon deeming them a threat. She had actively participated in the ceremony that sent them to another dimension. After thousands of years, the Seven Heroes have come back from the other dimension, making Orieve and her people responsible for their vengeance being wrought upon the world.
Orieve first appears to the current emperor of Avalon, Leon, having persisted in requesting an audience with him. She goes on to warn Leon of the impending threat on the world.
Following the murder of Victor by Kzinssie, she teaches Leon a special inheritance ability which would allow him to pass on his skills and knowledge to his successor, Gerard.
If the player meets her in the Forgotten Village before defeating the 5th hero, she will mention to the Emperor that when Kzinssie revives is when the inheritance magic will wear off. She will reveal this information to the Last Emperor otherwise as soon as the Final Emperor inherits the power from the previous generation.
After having defeated all of the heroes roaming the world, it is later revealed by Orieve that the defeated heroes were actually clones of the original heroes. She tells them that the last surviving clone would go on to protect the bodies of the real heroes, insisting that the Emperor would need to find the last clone in order to save the world from the threat of the Seven Heroes.
Other appearances
Orieve appears as an obtainable character.
Orieve appears as an obtainable character.
Gallery
Trivia
Her face is never seen in the game as she is always facing backwards in her scenes.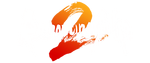 Locations
North Varennes

Avalon

-

Somon

-

Sealed Cave

-

Watchman Nest

-

Goblin Hideaway

-

Ice Field

South Varennes

Nibel

-

Dragon Lair

-

Fiends' Cloister

-

Canal Fortress

-

Miramar

Ludon

Tefal

-

Gemstone Mine

-

Ludon Highlands

-

Aqua Lake

-

Cape Chalier

North Nazelle

Saigo Village

-

Mu Tundra

-

East Oubliette

-

South Oubliette

-

Nazelle Strait

-

Child & Mu Calf

-

Bardic Grotto

-

Ludon Highlands

South Nazelle

Nazelle Strait

-

Mu Habitat

-

Gelid Ruins

-

Snowdrifts

-

Den of Umbrage

Cumberland

Douglass

-

Castle Nerak

-

Hofah

-

Great Wall

-

Fort Cyfreet

North Longit

Miramar

-

Mobelm

-

Nuono

-

Messina Mines

-

Waterway Maze

South Longit

Toba

-

Atlanticus

-

Witch's Sanctum

-

Mermaid Sea

-

Sunken Ship

-

Maze of Memory

Steppe

Miles

-

Nomad Village

-

Landship

-

Lake Wyringa

Melu Desert

Bihara

-

Teretuva

-

Wandering Lake

Savannah

Ostro

-

Ponente

-

Gregale

-

Termites Den

-

Mole Village

Comroon Island

Tsukijima

-

Zemio

-

Mount Comroon

-

Seer's Citadel

-

Emerged Island

Salamat

Moulie

-

Amazon Village

-

Eirunep

-

Sunken Tower

Jauda

Yuyan

-

Liangshan

-

Chonto Castle

-

Mount Chikapa

-

Haruko Castle

-

Iris Village

Torrence

Mount Chikapa

-

Forgotten Town

Austeros

Loess Ruins

-

Firn Ruins