Tactician
Gender: Male
Race: Human
The tacticians are some of the better casters in the game, and they all tend to have incredible speed, which means they are also some of the best battlefield controllers in game. i.e. if you ever need a caster to be the first to shoot off a spell like foot hold or overdrive, the tactician is your guy. Hakugen is your Samurai, Moukaku is bowmaster, while Koumei is THE best caster in the entire game (due to incredibly low DARK score compared to highest possible MAG score). Good luck with an LP of 5.
They all also start with 3 different kinds of magic skills out of the box, which can be very useful.

They are all named for "Romance of the Three Kingdoms" - era tactitions in their japanese names (and yes, Pang Tong IS officially supposed to be spelled "Shigen," the artwork will show you that for this game, however, it is Sigen).
| | | | | | | | | | | | | | | | | | | | | | |
| --- | --- | --- | --- | --- | --- | --- | --- | --- | --- | --- | --- | --- | --- | --- | --- | --- | --- | --- | --- | --- | --- |
| Japanese Name | Name | Tech Type | LP | STR | DEX | MAG | DARK | SPD | CON | SP | Slash | Pierce | Bludgeon | Arrow | Martial Arts | Fire | Water | Wind | Earth | Light | Dark |
| シゲン | Sigen | TYPE15 | 10 | 10 | 11 | 21 | 12 | 23 | 11 | 39 | -7 | -7 | -7 | -7 | -7 | -7 | 3 | 3 | -7 | 3 | -7 |
| ハクヤク | Hakuyaku | TYPE15 | 8 | 10 | 13 | 19 | 12 | 22 | 11 | 33 | -7 | -7 | -7 | -7 | -7 | 3 | -7 | -7 | 3 | 3 | -7 |
| タンプク | Tanfuku | TYPE15 | 9 | 10 | 11 | 20 | 11 | 24 | 11 | 38 | -7 | -7 | -7 | -5 | -7 | -7 | 3 | -7 | 3 | 3 | -7 |
| チュウタツ | Chuutatsu | TYPE15 | 13 | 12 | 12 | 22 | 15 | 22 | 13 | 36 | -7 | -7 | -7 | -7 | -7 | 5 | -7 | 5 | -7 | 5 | -7 |
| コウキン | Koukin | TYPE15 | 11 | 10 | 11 | 21 | 13 | 23 | 10 | 37 | -7 | -7 | -7 | -7 | -7 | -7 | 3 | 3 | -7 | 3 | -7 |
| ハクゲン | Hakugen | TYPE08 | 13 | 13 | 12 | 20 | 14 | 22 | 12 | 32 | -4 | -7 | -7 | -7 | -7 | 4 | -7 | 4 | -7 | 4 | -7 |
| モウトク | Moutoku | TYPE02 | 12 | 11 | 12 | 19 | 12 | 21 | 12 | 33 | -7 | -7 | -7 | -5 | -7 | -7 | 3 | -7 | 3 | 3 | -7 |
| コウメイ | Koumei | TYPE15 | 5 | 10 | 10 | 25 | 10 | 25 | 10 | 55 | -7 | -7 | -7 | -7 | -7 | 5 | -7 | -7 | 5 | 5 | -7 |
Gallery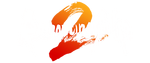 Locations
North Varennes

Avalon

-

Somon

-

Sealed Cave

-

Watchman Nest

-

Goblin Hideaway

-

Ice Field

South Varennes

Nibel

-

Dragon Lair

-

Fiends' Cloister

-

Canal Fortress

-

Miramar

Ludon

Tefal

-

Gemstone Mine

-

Ludon Highlands

-

Aqua Lake

-

Cape Chalier

North Nazelle

Saigo Village

-

Mu Tundra

-

East Oubliette

-

South Oubliette

-

Nazelle Strait

-

Child & Mu Calf

-

Bardic Grotto

-

Ludon Highlands

South Nazelle

Nazelle Strait

-

Mu Habitat

-

Gelid Ruins

-

Snowdrifts

-

Den of Umbrage

Cumberland

Douglass

-

Castle Nerak

-

Hofah

-

Great Wall

-

Fort Cyfreet

North Longit

Miramar

-

Mobelm

-

Nuono

-

Messina Mines

-

Waterway Maze

South Longit

Toba

-

Atlanticus

-

Witch's Sanctum

-

Mermaid Sea

-

Sunken Ship

-

Maze of Memory

Steppe

Miles

-

Nomad Village

-

Landship

-

Lake Wyringa

Melu Desert

Bihara

-

Teretuva

-

Wandering Lake

Savannah

Ostro

-

Ponente

-

Gregale

-

Termites Den

-

Mole Village

Comroon Island

Tsukijima

-

Zemio

-

Mount Comroon

-

Seer's Citadel

-

Emerged Island

Salamat

Moulie

-

Amazon Village

-

Eirunep

-

Sunken Tower

Jauda

Yuyan

-

Liangshan

-

Chonto Castle

-

Mount Chikapa

-

Haruko Castle

-

Iris Village

Torrence

Mount Chikapa

-

Forgotten Town

Austeros

Loess Ruins

-

Firn Ruins