"In this game, the player takes on the role of a a series of emperors and engraves a legacy in the annals of time."
—Manual Description for Succession
Succession is a gameplay mechanic in Romancing SaGa 2. Since the story requires frequent passages of time, succession involves the player controlling several player characters in order to complete the game. Succession often overlaps with the generation mechanics of the game.
Mechanics
Conditions for Succession
If any of the following three conditions occur, the current emperor will be succeeded. Heirs will also change depending how the reigning emperor came to leave the throne.
Succession Procedures

If succession is required due to one of the above conditions, use the following steps to select a new emperor. Selecting an heir is an extremely important process in the game.

Story

The first emperor of Avalon, Leon, brings about succession by learning of the Inheritance ability from a seer. As Leon passes away, his abilities and experiences pass on to his son, Gerard, who uses this power to vanquish the first of the Seven Heroes, Kzinssie.

Following Gerard's actions, succession allows the story to proceed several hundred years from the initial point. Succession allows and also prevents certain events from occurring in the midst of the game.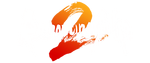 Locations
North Varennes

Avalon

-

Somon

-

Sealed Cave

-

Watchman Nest

-

Goblin Hideaway

-

Ice Field

South Varennes

Nibel

-

Dragon Lair

-

Fiends' Cloister

-

Canal Fortress

-

Miramar

Ludon

Tefal

-

Gemstone Mine

-

Ludon Highlands

-

Aqua Lake

-

Cape Chalier

North Nazelle

Saigo Village

-

Mu Tundra

-

East Oubliette

-

South Oubliette

-

Nazelle Strait

-

Child & Mu Calf

-

Bardic Grotto

-

Ludon Highlands

South Nazelle

Nazelle Strait

-

Mu Habitat

-

Gelid Ruins

-

Snowdrifts

-

Den of Umbrage

Cumberland

Douglass

-

Castle Nerak

-

Hofah

-

Great Wall

-

Fort Cyfreet

North Longit

Miramar

-

Mobelm

-

Nuono

-

Messina Mines

-

Waterway Maze

South Longit

Toba

-

Atlanticus

-

Witch's Sanctum

-

Mermaid Sea

-

Sunken Ship

-

Maze of Memory

Steppe

Miles

-

Nomad Village

-

Landship

-

Lake Wyringa

Melu Desert

Bihara

-

Teretuva

-

Wandering Lake

Savannah

Ostro

-

Ponente

-

Gregale

-

Termites Den

-

Mole Village

Comroon Island

Tsukijima

-

Zemio

-

Mount Comroon

-

Seer's Citadel

-

Emerged Island

Salamat

Moulie

-

Amazon Village

-

Eirunep

-

Sunken Tower

Jauda

Yuyan

-

Liangshan

-

Chonto Castle

-

Mount Chikapa

-

Haruko Castle

-

Iris Village

Torrence

Mount Chikapa

-

Forgotten Town

Austeros

Loess Ruins

-

Firn Ruins