"The Emperor meets a giant beast in the depths of Lake Wyringa. By using the seabreeze shell to communicate, it is revealed that she was trying to protect her daughter from Subier and expresses remorse for the damage done to the bridge. Subier was trying to assimilate with her and her daughter to gain strength. Her daughter is still too weak to resist someone like Subier. The Emperor accepts her apology and finds out she is known as the Narwhal."
—The Narwhal mentions her daughter to the Emperor
The Narwhal's Daughter (, The Narwhal's Daughter?), also known as Lil Halhul (リル・ハルフール, Riru Harufūru?), is a minor character from Romancing SaGa 2. She is the offspring of the narwhal that destroys the bridge in Miramar. Lil's name was not revealed until 25 years later, in the game's 2018 theatrical adaptation SaGa THE STAGE: Return of the Seven Heroes, during a duet with Subier titled "Let's Give You a Name!" (名前をつけよう Namae wo tsukeyou).
Profile
Appearance
Personality
Story
In Romancing SaGa 2, Lil is originally depicted in the form of an animal and cannot be spoken to or understood by the player. Her mother requests that the emperor protect her from Subier, a member of the Seven Heroes whom she explains assimilates with sea creatures to gain more power.
Romancing SaGa; Re Universe changes the story a bit in the New Year's event. The Emperor (At the time one of the Levante Guard took the throne through inheritance magic) strikes down the Narwhal and Halhul flees lake Wyringa in human guise, she meets Subier but eventually perishes shortly after, Subier assimilates her after her death to help carry out her own revenge after understanding her story and hearing what happened, bearing even more of a grudge than he originally did.
Gallery
Etymology
Lil's surname may have been inspired by Halhul, a Palestinian town.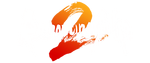 Locations
North Varennes

Avalon

-

Somon

-

Sealed Cave

-

Watchman Nest

-

Goblin Hideaway

-

Ice Field

South Varennes

Nibel

-

Dragon Lair

-

Fiends' Cloister

-

Canal Fortress

-

Miramar

Ludon

Tefal

-

Gemstone Mine

-

Ludon Highlands

-

Aqua Lake

-

Cape Chalier

North Nazelle

Saigo Village

-

Mu Tundra

-

East Oubliette

-

South Oubliette

-

Nazelle Strait

-

Child & Mu Calf

-

Bardic Grotto

-

Ludon Highlands

South Nazelle

Nazelle Strait

-

Mu Habitat

-

Gelid Ruins

-

Snowdrifts

-

Den of Umbrage

Cumberland

Douglass

-

Castle Nerak

-

Hofah

-

Great Wall

-

Fort Cyfreet

North Longit

Miramar

-

Mobelm

-

Nuono

-

Messina Mines

-

Waterway Maze

South Longit

Toba

-

Atlanticus

-

Witch's Sanctum

-

Mermaid Sea

-

Sunken Ship

-

Maze of Memory

Steppe

Miles

-

Nomad Village

-

Landship

-

Lake Wyringa

Melu Desert

Bihara

-

Teretuva

-

Wandering Lake

Savannah

Ostro

-

Ponente

-

Gregale

-

Termites Den

-

Mole Village

Comroon Island

Tsukijima

-

Zemio

-

Mount Comroon

-

Seer's Citadel

-

Emerged Island

Salamat

Moulie

-

Amazon Village

-

Eirunep

-

Sunken Tower

Jauda

Yuyan

-

Liangshan

-

Chonto Castle

-

Mount Chikapa

-

Haruko Castle

-

Iris Village

Torrence

Mount Chikapa

-

Forgotten Town

Austeros

Loess Ruins

-

Firn Ruins