Victor (ヴィクトール, Vikutōru?) is a character from Romancing SaGa 2. He is a minor non-playable character. He is the older brother of Gerard and son of Leon.
Profile
Appearance
Victor is depicted as a young man with short and blond wavy hair that is slicked upwards. He is often seen wearing his signature golden armor and sometimes wearing a blue cape.
In an alternate depiction, Victor is depicted similarly except he has brown hair and wears a silver suit of armor. He still wears his blue cape.
In the manga, Victor's hair is styled and he wears an armor with a cape. His appearance closely reflects the appearance of his sprite.
Personality
Victor, like his brother Gerard, is kind and caring. He has also been described in the Time Weaver artbook as brave.
Story
Victor was next in line to being ruler over Avalon, but after Leon left to the Watchman Cave and came back, Avalon was attacked and Victor was killed by Kzinssie, who had used Soulsteal on him. Victor tried to fight but all his attacks were useless.
Boss Battle
In the remakes of the game, the player is given a chance to spar with his spirit after unlocking every region and all classes.
The battle with Victor is a duel between him and the current ruler. Victor primarily uses physical techs like Stream Blade and Surging Slice to deal heavy damage to the player. Having Sword Barrier and Revive is a must as Victor can cut a character down within two turns. While Sword Barrier will nullify most of his attacks, Victor is capable of performing Fusion magic as well so Revive is necessary.
Defeating Victor will leave a chest with an Intaglio Ring near the Emperor's bed when he wakes up the next morning.
Other appearances
Victor appears as an obtainable character.
Victor appears as an obtainable character. He is a playable level 3/5 character.
See also: Victor/Romancing SaGa Re;univerSe
Victor appears as an obtainable character. The regular versions of Victor are obtainable as gacha units from the regular gacha pool. The alternate S-rank version of Victor was available at an increased rate during the Kzinssie Recruit event.
SaGa Compilation Trading Card Game
Victor appears as an obtainable card.
Gallery
Trivia
Victor is not playable through normal gameplay, although through cheats he can be gotten: he can be used like any other character, without errors, and has sprites for all battle functions.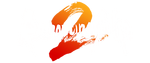 Locations
North Varennes

Avalon

-

Somon

-

Sealed Cave

-

Watchman Nest

-

Goblin Hideaway

-

Ice Field

South Varennes

Nibel

-

Dragon Lair

-

Fiends' Cloister

-

Canal Fortress

-

Miramar

Ludon

Tefal

-

Gemstone Mine

-

Ludon Highlands

-

Aqua Lake

-

Cape Chalier

North Nazelle

Saigo Village

-

Mu Tundra

-

East Oubliette

-

South Oubliette

-

Nazelle Strait

-

Child & Mu Calf

-

Bardic Grotto

-

Ludon Highlands

South Nazelle

Nazelle Strait

-

Mu Habitat

-

Gelid Ruins

-

Snowdrifts

-

Den of Umbrage

Cumberland

Douglass

-

Castle Nerak

-

Hofah

-

Great Wall

-

Fort Cyfreet

North Longit

Miramar

-

Mobelm

-

Nuono

-

Messina Mines

-

Waterway Maze

South Longit

Toba

-

Atlanticus

-

Witch's Sanctum

-

Mermaid Sea

-

Sunken Ship

-

Maze of Memory

Steppe

Miles

-

Nomad Village

-

Landship

-

Lake Wyringa

Melu Desert

Bihara

-

Teretuva

-

Wandering Lake

Savannah

Ostro

-

Ponente

-

Gregale

-

Termites Den

-

Mole Village

Comroon Island

Tsukijima

-

Zemio

-

Mount Comroon

-

Seer's Citadel

-

Emerged Island

Salamat

Moulie

-

Amazon Village

-

Eirunep

-

Sunken Tower

Jauda

Yuyan

-

Liangshan

-

Chonto Castle

-

Mount Chikapa

-

Haruko Castle

-

Iris Village

Torrence

Mount Chikapa

-

Forgotten Town

Austeros

Loess Ruins

-

Firn Ruins